Check Out Our New Look: Roadrunner Performance Website Launch
February 13, 2018
Road Runner Performance
After months of hard work, Roadrunner Performance is proud to announce that our new and refreshed website is live with improved features and functionality. We expanded product pictures and specifications, added news, racing information and blogs. We also added new sections such as distributor maps, how-to videos, FAQs and uploaded thenewly published 2018 catalog.
New and Improved Website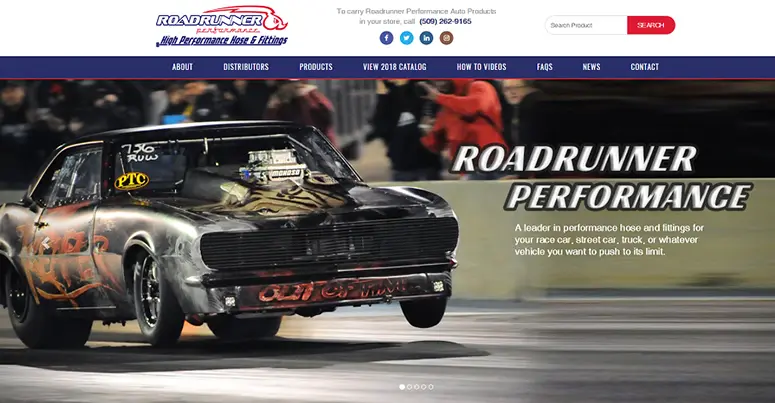 Our goal is to provide visitors a convenient way to learn about Roadrunner Performance and our products. Visitors can now easily browse the largeselection of hoses, hose fittings, adapters, tools and accessories for high performance race cars, street cars, muscle cars, custom vehivles, off road trucks and buggies.
2018 Roadrunner Product Catalog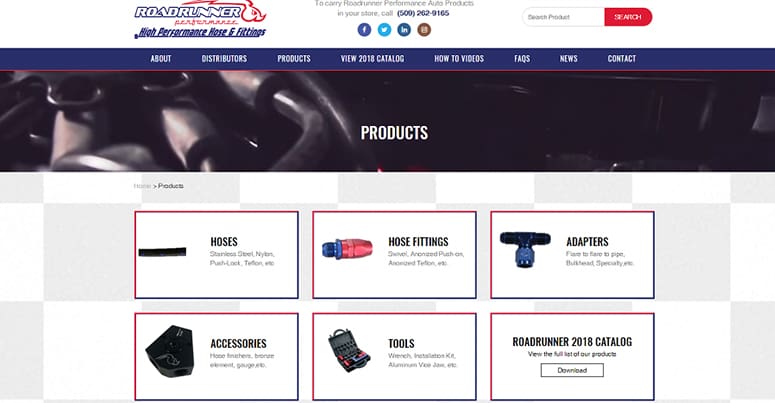 We have uploaded the new 2018 catalog to the Roadrunner Performance website which makes it easy to navigate the site and find the information visitors are looking for. Roadrunner products are organized in five main sections: hoses, hose fittings, adapters, tools and accessories. From the new and improved menu dropdown, visitors can select the item they are looking for and view specifications, options and colors available. The catalog is also available on the website for free downloading.
New Website with Same Unparalleled Customer Service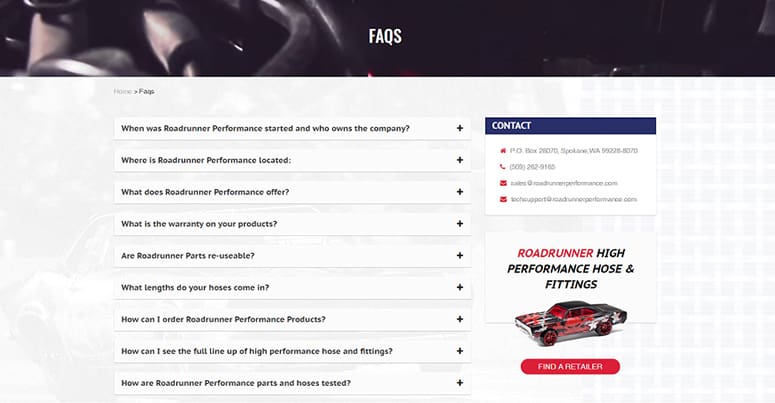 Here at Roadrunner Performance, we work to provide you with the best customer service, competitive pricing and the highest quality products. We are a family-owned and operated company and we have distributors nationwide. We invite you to take the time to visit our new website and check out our new look. If you are interested in becoming a distributor or would like to find the retailer closest to you, please visit our contact us page, fill out your information and we will be in touch with you as quickly as possible. You can also call us at (509) 262-9165!