Race Car Plumbing 101: What You Need To Know About Car Plumbing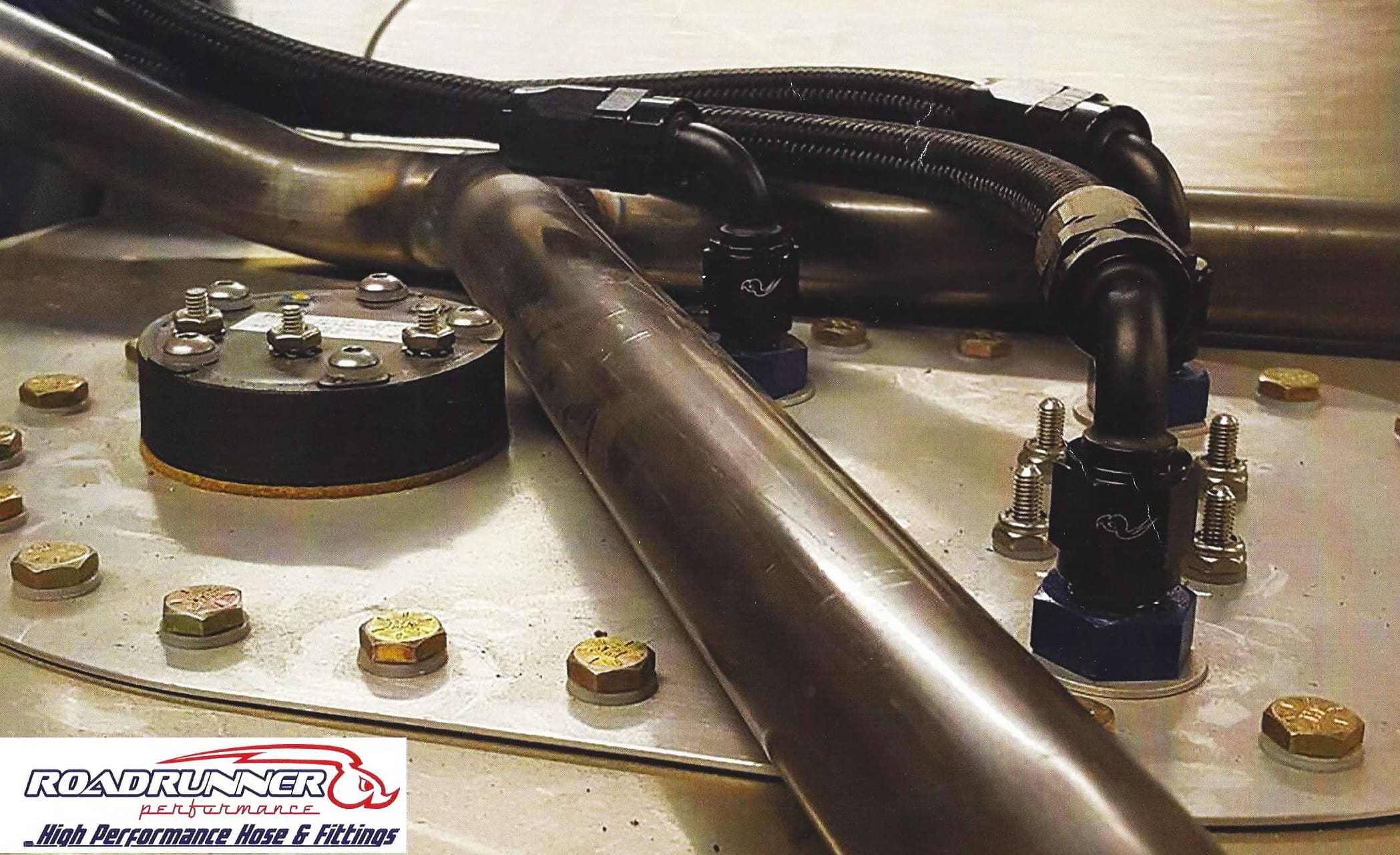 February 23, 2018
Road Runner Performance
High quality automotive plumbing is vital to all race car's reliability. The hose and fittings that you use for your high performance application is important because they supply and carry all the vital fluids from one place to another. Therefore, when buying hose and hose fittings for your vehicle, you have to make sure you are choosing the right combination for your application. With the help from the experts at Roadrunner Performance, here's what you need to know about automotive plumbing.
THE BASICS
Hoses
The purpose of a hose is to get fluid from point A to point B. It serves as the "liquid transfer system". There are a large variety of hoses available on the market today and because there are different types of fluids used in each application, this means you are going to need multiple types of hose. It is essential to use the proper hose for each fluid.
Roadrunner Performance manufactures different lines of hoses that handle different pressure ranges depending on the hose type. All Roadrunner Performance hose specifications are listed on the website and in the catalog or you can call our technical team to discuss your unique requirements and we are happy to guide you in your selection process. It is vital for components to match the minimum and maximum temperatures and pressures that hoses can handle.
Roadrunner Performance designs our hoses with a safety factor to ensure that a hose will not burst within the published operation range. YOUR safety comes first!
Roadrunner Performance Hose Types:
Stainless Steel Braided Hose
Nylon Braided Liteweight Hose
Push-lock Hose
PTFE Hose
AN Fittings
What does AN mean and where did it come from?
AN refers to a type of fitting that is specifically designed for transferring fluids. The designation "AN" stands for Army/Navy dating back to World War II. AN fitting is derived from the military specifications for use on aircraft.
AN fittings and hoses are specifically made for the high pressures that race application components must withstand. Roadrunner Performance distributors have the knowledge to help insure that hose ends are correctly installed. AN hose has a 37-degree flare to make a metal-to-metal seal. Hardware store fittings use a 45-deegree flare and will not work with AN hose. TO ensure that your vehicle is assembled correctly, use AN hose and hose fittings.
AN Fittings Sizes
The sizing for AN fitting is easy to figure out. The sizes are listed as "AN-nn". The number that comes after the dash is the number of sixteenths of an inch for the inside diameter of the hose. Thus, if you have a -4 fitting, it fits a quarter-inch hose., etc., you get the idea!
Choosing the correct hose for the application
Not all hoses are the same! In addition to pressure specs, you need to look at the materials from which the hose is made. There are inferior hoses on the market that can be sensitive to racing fuel or even pump gas, resulting in decomposition, causing contamination of the fluids. Roadrunner Performance features a PTFE core that is best used in "high pressure" applications like fuel injection or power steering. To learn more about hose and fittings, contact the experts at Roadrunner Performance. You can call us at (509) 262-9165.